After my visit to Fairbanks, Alaska back in July 2022, I chatted with a friend who lives in Fairbanks. He agreed to host a radiosonde receiver at his house just north of town. Since I wasn't traveling to Fairbanks again in 2022, I shipped him all the parts necessary for the installation.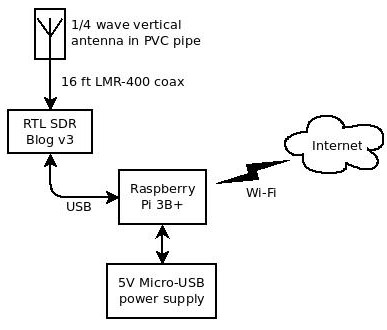 This station is the standard Raspberry Pi and RTL-SDR Blog v3 that I have been shipping around to Houston and other sites. radiosonde_auto_rx runs inside a docker container, which makes it trivial to install and update the software. For remote monitoring and control, wireguard is the way to go.
Antenna
My go-to antenna for radiosonde receiving is a quarter-wave ground plane antenna. They are super easy ...
Read More →