David WB6TOU, Martin W6MRR, and myself gave a presentation at the Pacificon, which is the annual ARRL Pacific Division ham radio conference held in San Ramon in the fall. Our presentation was titled "Picoballooning in the Bay Area: High Altitude Balloons, Picoballoons, and Radiosondes." Download the slides here.
We also used this opportunity to launch the new SF-HAB website, which is a collection of how-tos, resources, and blog posts about our ballooning activities.
The first third of the presentation was David talking about balloon mechanics, including how to prestrech, fill, measure, and release SBS-13 and cheap Aliexpress picoballoons. David launched two SBS-13 picoballoons from the Central Valley in winter 2021, one of which went 2.5 times around the world.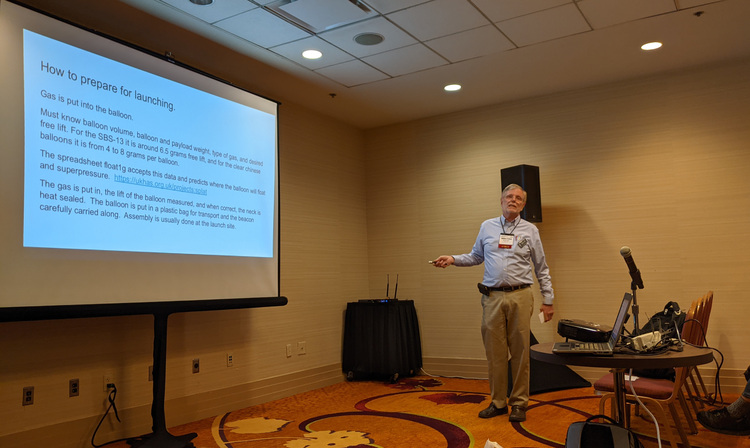 The second third was Martin talking about picoballoon electronics. He discussed using APRS and WSPR for publishing telemetryon the internet. Martin designed and built a custom tracker for all of the picoballoon launches we have done from the Berkeley Marina.
The last third of the presentation was yours truly talking about radiosondes. I gave a brief overview of their purpose, discussed the automated Oakland Airport launcher, and showed how easy it is to track and recover radiosondes. It was a lively discussion, and I realized how much I miss giving presentations.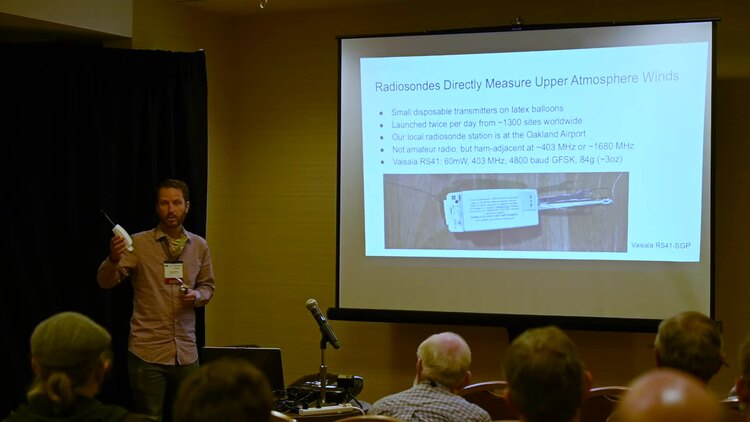 Listen to the audio recording of this talk:
Special thanks to Robert K6RGG for recording and editing the presentation, and posting it to youtube.